5 Secret Facebook Settings You Should Change Right Now
From the past couple of days, the Cambridge Analytica scandal is trending on every social media platform. However, deleting your own Facebook account makes no sense, but if you're concerned about your personal data being stored by Facebook and later being misused, then there are actually lots of things you can do to give away as little of your data as is possible.
Here we are going to share 5 Facebook settings which you need to change if you're concerned about your personal data being stored on Facebook and then being misused. Check it out!
#1 Check Your Apps And Services Section
This is the foremost thing you need to do if you are really concerned about your personal data being stored on Facebook and later being misused. Well, there is quite an easy way to check the apps and services that you have given full access and trust me this can be done very easily.
Step 1. Log in to your Facebook account and then go to Account Settings and then select the Apps Tab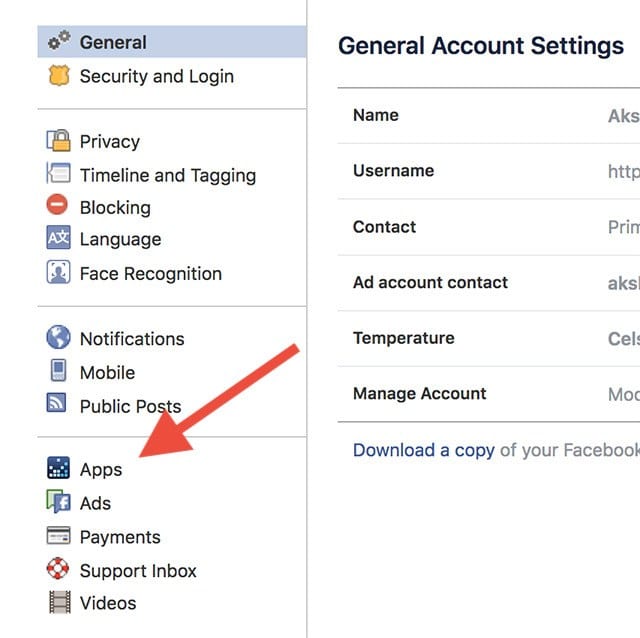 Step 2. There you will see the list of apps and services that are connected to your Facebook account. You need to review them and remove the ones which you don't trust or use anymore.
That's it, you are done! That is simple, isn't it? Well, when you actually remove the apps you will see a pop-up which will tell you that the app may retain data that has been already collected which you can't fix. However, this things will make sure that the apps don't collect any more data in the future.
Well, this is something which will freak everyone out. Whenever your friend accesses a website or an app with their Facebook account, the website or the app may actually get access to your personal details. However, there is an easy way to make sure this doesn't happen anymore in the future.
Step 1. First of all login to your Facebook account and then open the Account Settings and then select "Apps". You need to find the section "Apps Others Use"
Step 2. Now click on that section and then you need to click on "Edit"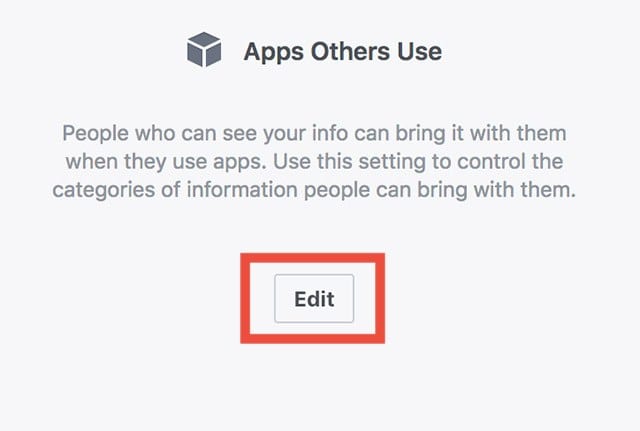 Step 3. Now you will be shown a lot of option. You need to uncheck the information that you don't want Facebook to share with apps and websites that your friends use.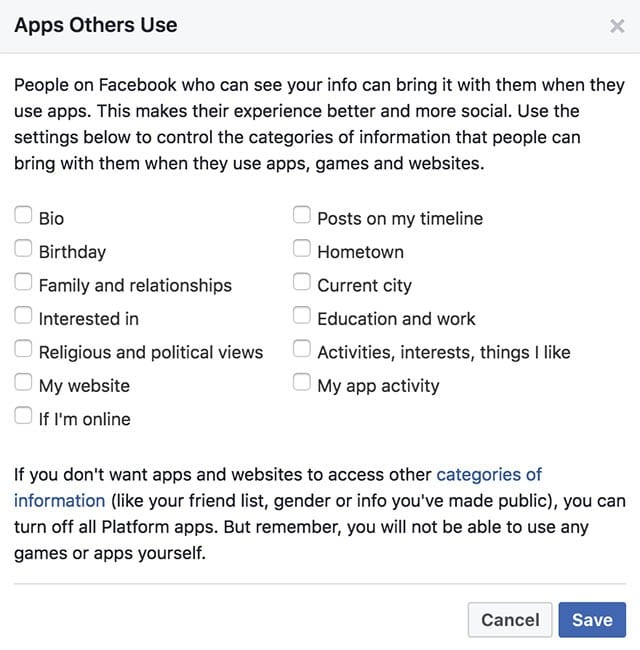 Once done, click on Save Changes and you're set. That's it, you are done! This is how you can limit the information Friends share with you.
#3 Manage App Permissions For The Facebook App
Well, whenever we install Facebook apps like Facebook lite, Messenger we actually give permission to gather information from our phone. So, to manage app permissions for Facebook apps, you need to follow these instructions.
Step 1. First of all, open the Facebook app and then Go to App Information and then tap on Permissions.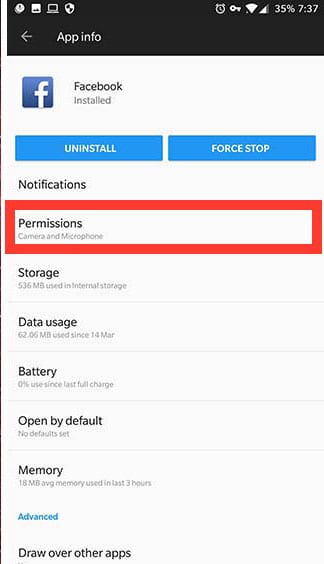 Step 2. You need to uncheck permissions like SMS, Telephone, Contacts, and Microphone under Permissions.
Well, with above-mentioned steps, you will revoke all of the permissions from the Facebook app. But, it has few trade-offs like whenever you will upload media on Facebook, it will ask you to allow the storage permissions. Similarly, you will be asked to allow permissions to camera and microphone for using a Facebook camera.
#4 Manage App Permissions For Messenger
Just like Facebook App, Facebook also gathers information from its Messenger app. Messenger app is used for conversation. However, while installation, it asks for permissions to read your text messages. So, make sure to turn those options off.
Step 1. While installing Facebook messenger, make sure you don't turn on the Text Anyone In Your Phone and Send And Receive SMS in Messenger options.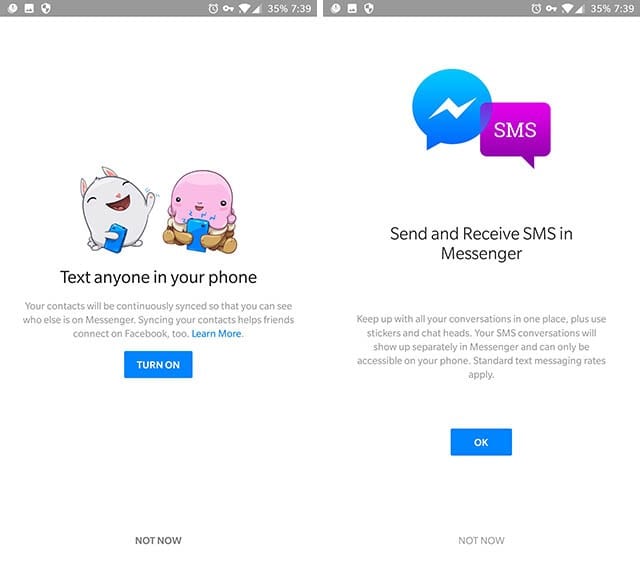 Step 2. It will even ask you to add your phone number. Make sure you don't add your phone number to Messenger either.
If you have already given the permissions, then you need to uninstall the Messenger from your device and reinstall it to get the same options again.
Limiting The Ads
Well, if you have been using Facebook for a while, you will be well aware of the ads it shows to you. Most of the times you will see ads you might be interested in and shows you ads related to the same stuff. However, this thing clearly indicates that Facebook knows what you were browsing on another website. To stop, Facebook from tracking you all over the internet, there are few things you need to do.
Step 1. First of all, log in with your Facebook account. Open the Account Settings and then click on "Ads"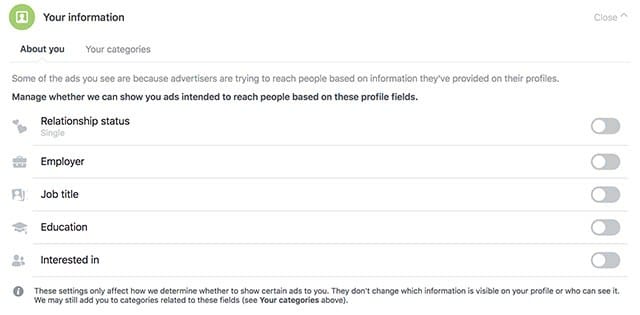 Step 2. Now you need to toggle off your personal data that you don't want to share with Advertisers.
Some other crucial things
Well, other than all the methods listed above, there are several others crucial things which you should do to stop facebook from gathering all your online information.
First of all, don't log into third-party apps and websites using your Facebook account unless it's that much important.
While logging in to your Facebook account, make sure to double check the data it's asking for access to. If something looks suspicious, don't log in to Facebook.
Well, let's not forget that Facebook is a free service and companies which provides free services gathers data from you. You can't simply stop them from gathering data about you, but you can at least limit the kind of data they can collect and have at least some semblance of data privacy in your life.
So, what do you think about this? Share your views in the comment box below.